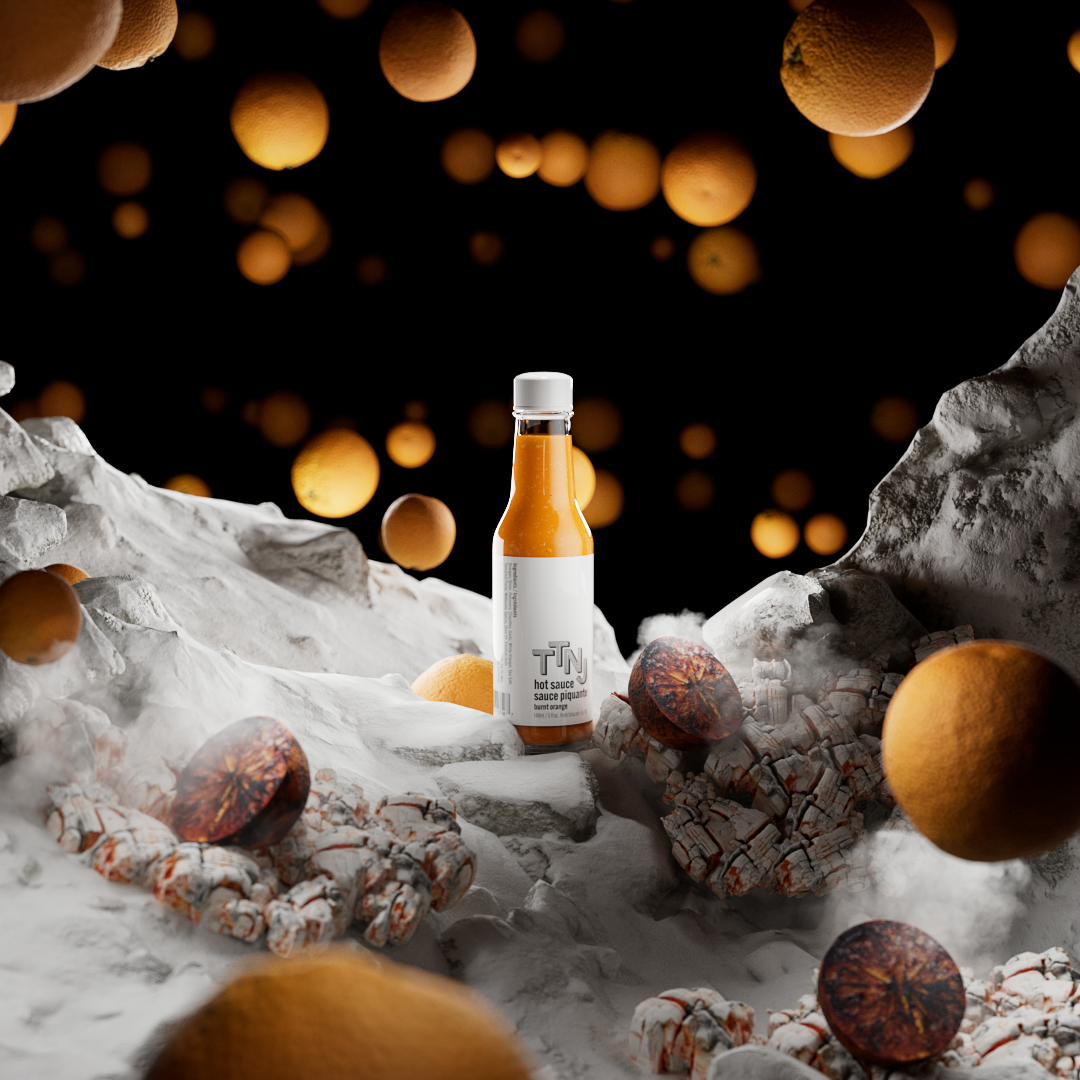 It's time to crank up the fun, fantastic and wild with some limited release flavours. The concept behind these is that we'll pick an ingredient or two that is at its seasonal peak, develop a hot sauce recipe around it and make just one single batch. We hope to work with local farmers when we can in sourcing some of these ingredients, but the main drive behind these hot sauces is to have fun with flavours. Created the natural way through using real ingredients, cooking and time, these products will continue to align with what TTNJ is all about - delicious, all-natural hot sauces created to accompany your culinary creations.
The first of these limited release flavours out the gate is our Burnt Orange Hot Sauce.
While oranges can be found all year round, they peak over the winter months creating a remarkable sweetness that only a frost can bring. These flavours infused together with the smoky wonders of chipotle peppers and the floral heat of habanero make a fantastically wild pairing with much resemblance to the current season.
Winter is cold and it can be harsh, but winter is also time for comfort, for good food and warmth. It's especially the time to revel in the wonders that fire and heat can bring. Get outside, make the most of this state of impermanence and temporality. For before we know, it will change in to something different. 
We are so excited to explore and play in this creative space, using ingredients and flavours as our medium. We look forward to sharing them with you. 
Some more details about our Burnt Orange Hot Sauce:
- Heat - 6/10
- Flavour profile - Smoky, acidic, slight sweetness 
- Vegan, Gluten-free, Preservative free
- Available ONLY at markets