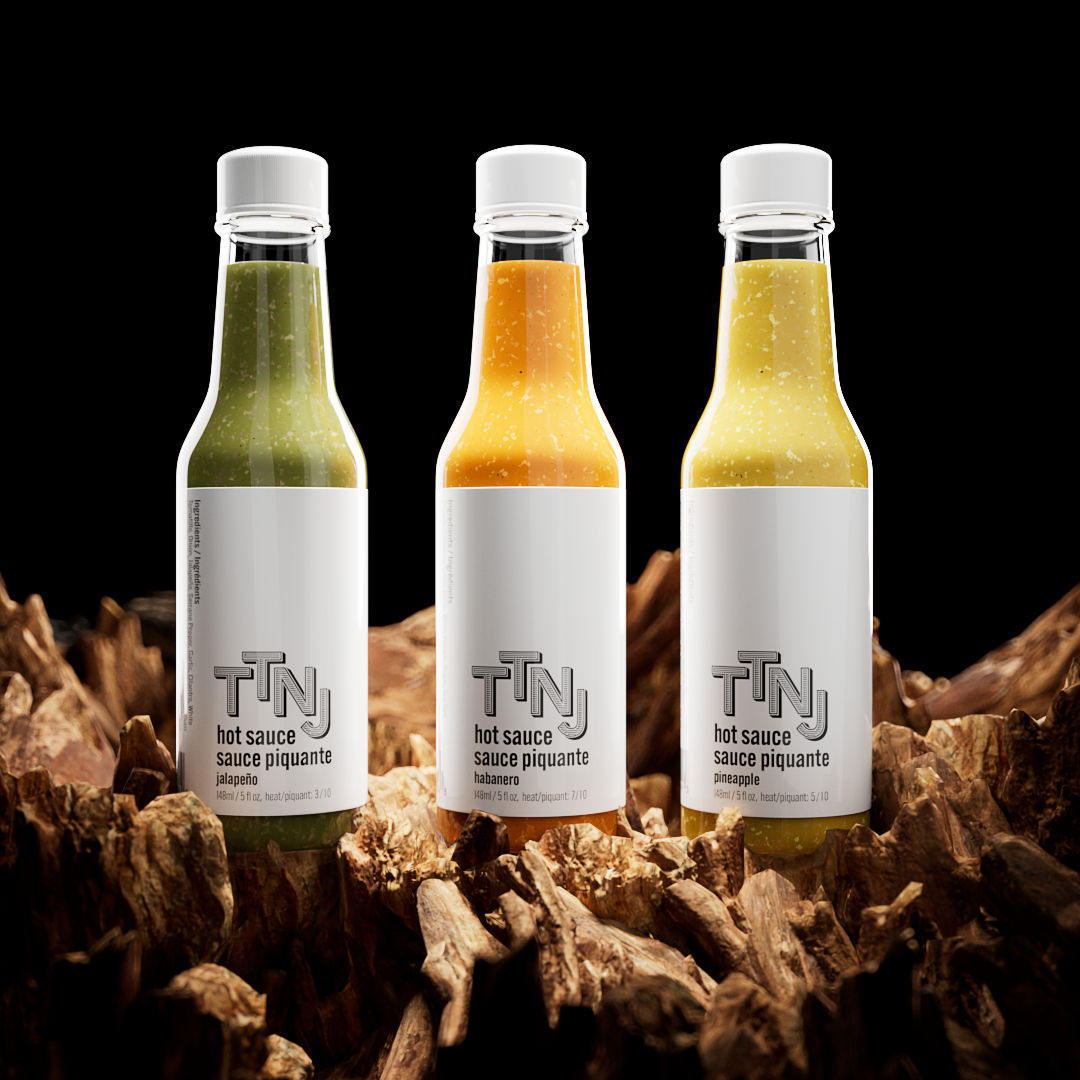 Introducing Jalapeño and Pineapple to our hot sauce range.
Over the course of the last couple of months we have been up to our eyeballs playing around and testing out new hot sauce flavours. We wanted to come up with a couple of additional flavours that helped us fill the gap for individuals that like it a little milder than our current original habanero hot sauce, but more importantly, we wanted to create distinct flavour profiles. Different hot sauces for different meals. Hot sauce should not be all about the heat. Perhaps for some, that's what they like most and there are definitely products out there in the market that will blow your brains out they're so hot. That's not what we're going for over here. We want to create hot sauces that compliment and elevate the gastronomic experience, not take over. With that said, we feel like we've landed in a pretty good spot as far as pairing coverage goes, but we haven't covered all the grounds. That's because we don't want to try and create mass consumption products. We want to do a few things and do them really darn well. So without further adieu…
We'd like to welcome our take on a jalapeño hot sauce. Inspired by salsa verde, it has notes of cilantro and lime. Created for those who like a nice mellow heat - approximately 3/10. Perfect for your eggs, tacos, grilled veggies and steak. The trickiest part of this sauce will be how to not finish the bottle in one go.
Next up we've got our
pineapple hot sauce
. It's the middle of the row as far as heat goes - 5/10, but this warm sweet hot sauce sneaks up on you with just the right amount of heat to take your vegetable, poultry and seafood dishes up a notch. Created for those who like things a bit sweeter.
Finally, our original
habanero hot sauce
has big bold flavours, packed nicely with a good amount of heat. 7/10 you will get flavour first and then heat in a few seconds. This is the sauce you're going to want to put on everything. Pasta dishes, pizzas, sandwiches, meats, all sorts of veggies and the list goes on. These are real hot sauces. Not flavoured water or acetic acid. We don't consume that kind of stuff ourselves so it makes it all sorts of tricky in the morality sphere to pawn that off in the marketplace. We've come to understand and accept that we make terrible capitalists, and we're okay with that. The best part, they come in a
Sample Pack
 for those that want the trifecta effect in flavour options. Dang, we nailed that piece of marketing.