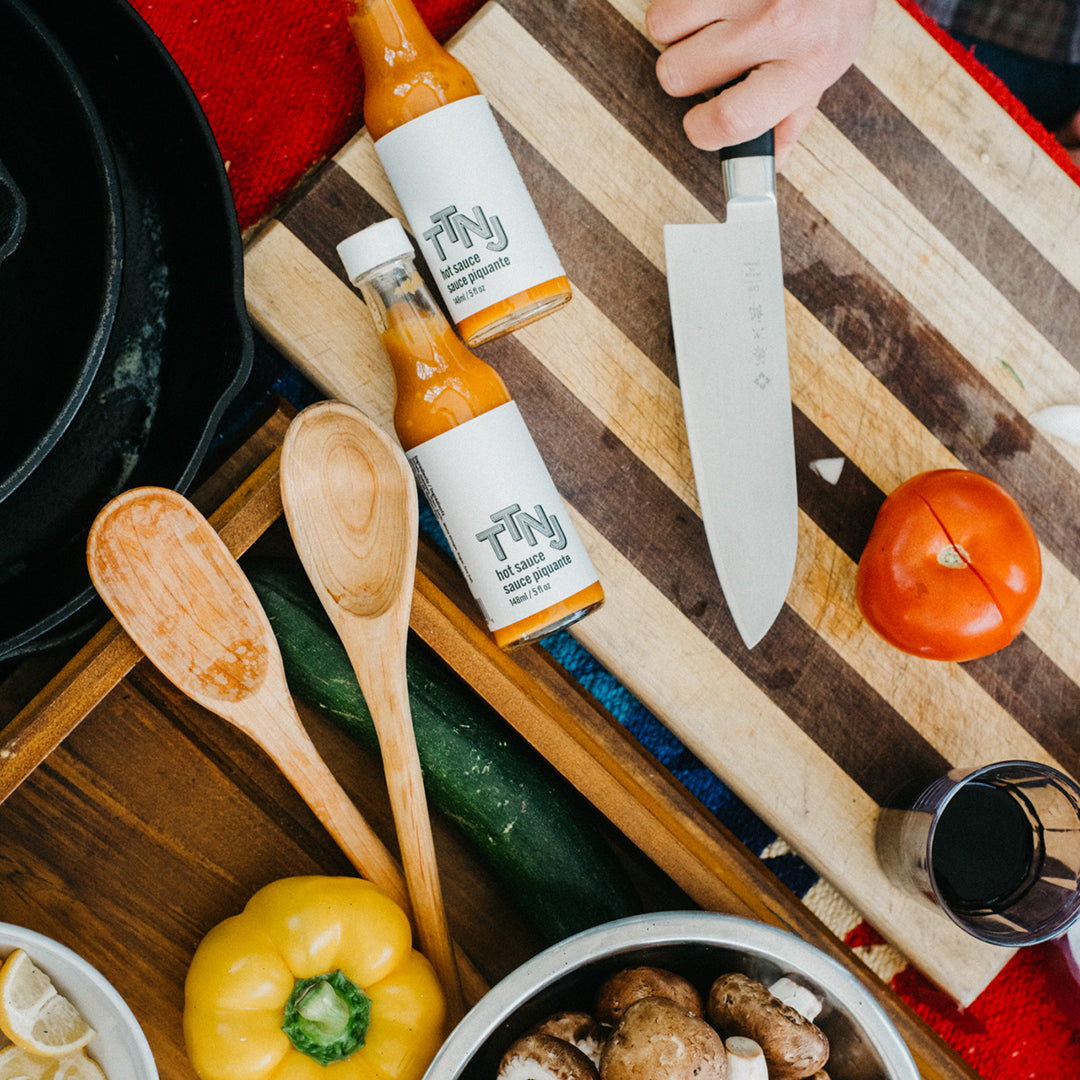 Ready to roll. We're thrilled to be kicking off to the next journey (TTNJ).
At the heart of the TTNJ ethos is the concept of connection to the natural environment and those around us. This cross cultural phenomena can be seen most frequently in the act of sharing food and the steps taken to eat well. So whether we're having a barbecue on the patio with friends, a camping trip with the family or a multi-dayer through the mountains there's always time to revel in the delights of cooking or eating outdoors. This is why we've chosen a hot sauce as our launching product.
We've been developing this hot sauce for a few years now and feel like we've landed on a good balance of flavour and heat. We've created it with the intention of having a culinary product that will elevate your next outdoor experience. There's no better combo than food and fresh air. Eating well on your next journey is right around the corner, we hope this little bottle will join you.
We're stoked to be joining local Sea to Sky farmers and producers at the Squamish Farmer's Market this season.
Market runs from 10am - 3pm in downtown Squamish.
Sign up to our mailing list for updates on new products as they unfold. Until then… TO THE NEXT JOURNEY, WOOT!